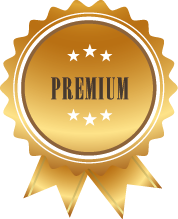 AmyLee Soucie
Name:
AmyLee Soucie
Talent ID:
MTS3802
Location:
Canada, ON, Barrie
Age:
35 years old
Height:
5"4
Shoe Size:
5

Jacket/Dress size:
8

Eye Color:
hazel

Hair Color:
black

About Me:
iam available now better in afternoons and night can do late even late late nights. I talk a lot when believed in not judged and asked a question or given a part I can figure action and emotion for expression of voice understand and can do connotation of words. Advanced type literacy.
Performed as A speaking Villager for Onstage Performances for a Pantomime Play at Mady.
Also making a Rap/Pop Album for Audio 9 I love music.
125-130 from 140-145 since Premium Apparel Audition love photos and modelling, done tons show, work better in Platform type than heels. Thick heels is fine just saying.
Life is always worth living think positive and live for self but help others motto Plurest..

1 people have
liked this person:
| MTS
I am seeking Corporate or Private Sponsors to achieve my dream!