Success Stories
NEW FEATURE!
Share yours now!
I did a Calvin Klein Voice Over and was flabbergasted my voice earned the Tag Line. They used my work for both TV & Radio spots. I've been hooked, got the bug, ever since!???? Thanks Model and Talent Services!

---
I have many Experiences and Attributes in the World of Fashion-Modeling and Acting! Former Candidate for Binibining Miss Philippines of the World in 2006, Winning Trophies for 'Best Hair' and 'Miss Friendship'. This Phenomenal Event was recognized which put me in the Philippine Balita Newspaper and had the chance to get formerly acquainted with Miss Canada! I was also a Former Representative Ambassador for a Philippine Charity Organization to help Families and Youth Development that took place in Niagara Falls, Canada. I was involved in various Fashion shows and runways throughout my modeling career mostly highly highlighting 'The Filipino Wave Fashion Show' which a Famous Star, Melissa Reyes, a Former Contestant in a very Famous show watched by millions called 'The Pussycat Dolls' Directed by yours truly, Ken Mok, and Famous Rap Singer Artist Lil Kim, Dance Choreographer Robin Antin, American A&R Executive Director Ron Fair and the Lead Singer for Sugar Ray, Mark McGrath! I started my Acting career at the age of 5 years old at my home church, Queensway Cathedral. I played the Lead Narrator role in a very Famous Production called 'The Passion Play' which ignited my passion for acting on stage! I received the Lead Narrator role 'Lisa' telling the story of Jesus Christ to many, now Christian believers! I am very proud of my Success in that Production! I was only 10 years old when I received this important role and continued this role for 5 years! I memorized 52 lines, an intense 'crying scene' and soloist. Another church production I was involved in was a Christmas Production called 'Scrooge, the Gift of Christmas' playing a small role as one of the Orphans reciting 3 lines, Dancing acts and a Solo. Lastly, another Church Production called 'Heavens Gate and Hells Flame'. These productions evolved yearly and I was involved until I was 15 years old. Being very active at church as a young youth developed my love for the stage! In 2015, I won First Place in Manitoulin Islands First ever Singing competition and my photo was recognized on the Second page of The Sudbury Newspaper! Winning their very first Manitoulin Island Idol Contest I sang 'Angel of Mine' by singer, Monica. I competed again the second year and came in second place competition singing 'For You I Will' by singer, Monica. My last current modeling gig, I was the Face Model for our trusted Botox brand called Juvéderm Canada back in April 2019! Previously, modeled for George Brown College and a Professional Model for The Numa Network! ...now successful with Model and Talent Services! Thanks

---
My name is Nori.I can play ages from 45 to 55 years old,depending on what I wear,depending on my make up,depending on my hairstyle and really depending how I choose to project myself to you. I live in Toronto,exciting part of Greek Town. Well,I introduce myself as Nori. However not long ago,I used to be called Ken. Obviously,I don't look like Ken now.I was a successful businessman,family man I did everything. But,I was not so happy as Ken. I am originally from Japan where I was working closely with Canadian businesses. This is what made me decided to visit and to stay in this beautiful country of Canada.And this is also where I feel I can fully apply myself as myself that I finally want to be. I am still working in the business environment but my passion is acting and Music.I love to play Rock! I love to act.I fully believe that I can help many others like myself to make them feel happy.I would appreciate if you can consider me to help you out in your project. Thank you Model and Talent Services for giving me this opportunity.

---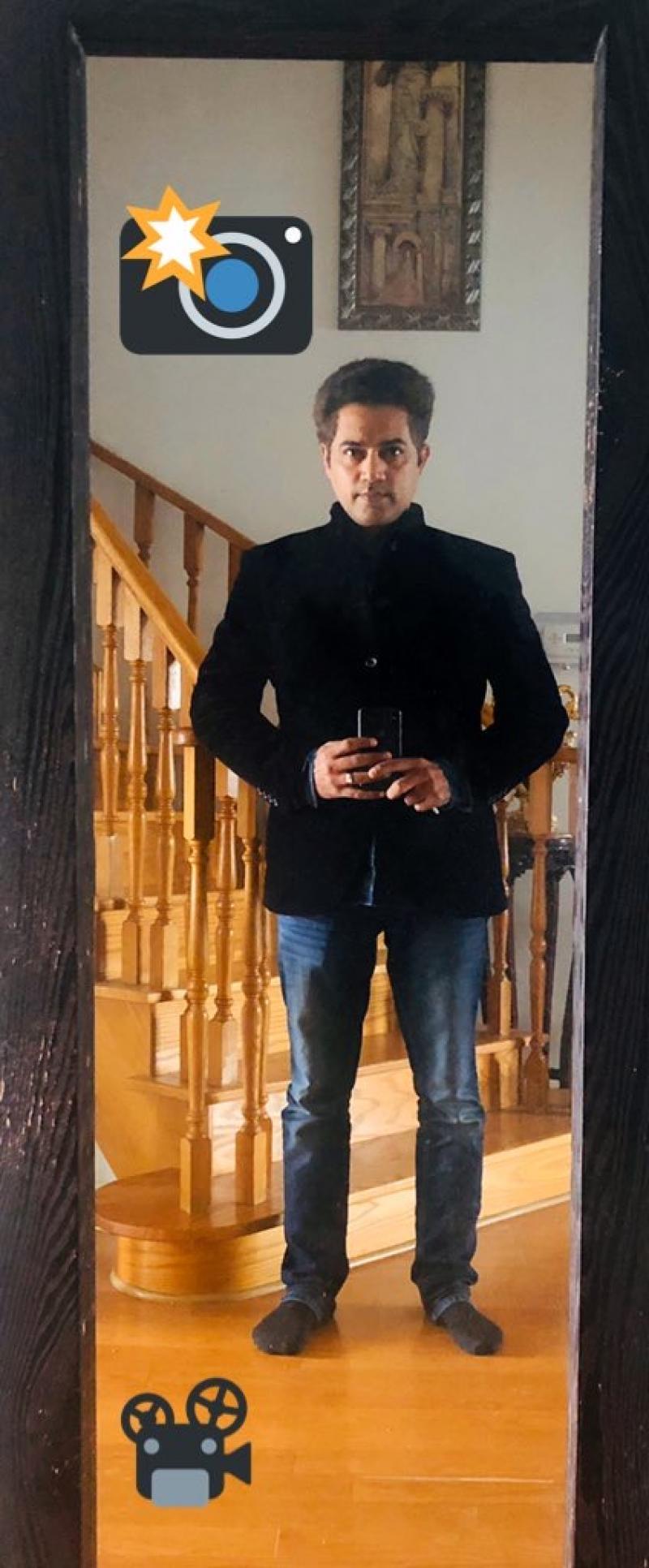 MTS has giving me wings to explore Industry. Waiting For First shoot

---
'Boundless' - The story of disbanded WWII female pilots filmed in Guelph (12 Photos) https://www.guelphtoday.com/local-news/boundless-the-story-of-disbanded-wwii-female-pilots-filmed-in-guelph-12-photos-1709444 I'm the bearded guy with the straw hat on in the first picture.Thank You MTS and Cheers! Jim Garrow

---
I went with my sister to a runway audition as moral support but in order to stay by her side I had to audition too. I had never modelled before so I just did it for fun, but they ended up really liking me so although my sister didn't get the part I walked not once but twice! for Fashion Art Toronto and it was so much fun. I hope to do it again in the future!Thanks MTS

---
I booked some awesome gigs. I got a fitting model job for The Bay. Also print model job for Ford Motor Company! I did these and some other minor acting roles for 6 years 2000 to 2006 soon after i made it to Toronto! Now that I am older in my 40s I hear there is greater demand for older models. I am 5'4" and although i would love to be a fashion model would like to again do commercial print modelling! Possibly some commercials or tv/film work as well!, Thanks MTS International

---
I am so blessed by GOD, in having lived in Mexico. I lived and died many times in Mexico and managed to keep standing. The beautiful people of Mexico made my acting career a success and allowed me to reach out to many who live under poverty and be a part of Humanitarian causes which for me is the most rewarding. I love my country Canada but I truly feel using your success is the most effective sole therapy. I am truly happy to be home, but looking forward to give back to many unfortunate families to a country I call my second home Mexico (VIVA MEXICO). Los Amo and thanks MTS International

---
Thanks for taking care of me and helping me out! Got some great gigs and really happy with FOTOS! Peter,thanks again! Noah

---
Great part-time job! Met some great people and made money! Thanks Peter and MTS!

---
Next Page